Our approach delivers strategic positioning for profitable growth.
The reason why we're so successful is that we design our strategies and plans uniquely for each company. Based on input from the stakeholders, history, culture, message, values, and sales, a comprehensive marketing plan is created and implemented, including creative graphic services, sales integration, and KPIs to assess the performance of the plan and business.
We work with you to design a plan and strategy based on the unique aspects of your company's brand based on your objectives and goals.
Evaluate Current Approach
To maximize market opportunity, we will evaluate your company's current approach to business, including customer engagement, retention, sales, brand development, online strategies, marketing, and sales funnel processes. We will also evaluate your company's current online marketing program and platforms to determine the optimal strategies for addressing the various market opportunities and building audience and sales methods.

Develop Growth Plan & Strategies
Based on our evaluation, we develop and implement strategies that will increase your company's growth. We build a content plan that leverages your company's current online presence to improve efficiencies and increase customer acquisition, sales, and engagement, while also creating brand awareness. These in-line changes keep you up and running to accelerate the growth rate that your company needs to meet its objectives.

Plan Implementation & Measurable Results
An implementable plan with strategies that fully exploit your company's marketing potential will be developed, along with improved cost-effective efficiencies to grow engagement, customer awareness, sales, and measurable KPIs to maximize delivery systems. Our plan implementation will help the company capitalize on its current approach to marketing, delivery, content, and promotion, making enhancements along the way that will guide it to the next level.

We evaluate, review, and analyze all marketing opportunities.
An initial evaluation and review of the current branding, marketing, online and promotional systems, efforts, and opportunities will be conducted to determine the primary focus and emphasis for all marketing efforts, including sales, promotions, and branding processes.
Brand, online and social systems, processes, content delivery
Analytics reporting systems, including all channels
Current marketing and promotional plans
Current advertising co-op programs
Available resources and focus
Current brand presence and product positioning
Competitor profiles
Contact database, email lists, and compliance
Product lines and packaging
Current branding, imaging, and promotional collateral
Current branding continuity
Distribution channels
Sales approach
Sales by customer, 3-year trend
Sales by product line, 3-year trend
Review and recommend optimum email and CRM approach
Trends by online channel
Potential approaches to markets and constituents
Immediately implementable strategies and tactics.
After conducting a comprehensive evaluation, review, and analysis of current environments, we will recommend strategies and immediately implementable tactics. These strategies and tactics test and determine optimal opportunities for growing leads and sales and will be implemented concurrently to developing the plan.
We work with you to design a plan and strategy based on the unique aspects of your company's brand.

After the preliminary elements above are accomplished, a Strategy Canvas Team Meeting will be set with the key stakeholders of your company to assist in developing the plan, including: strategy canvas, brand design, product positioning, content matrix focus, and the initial development of the 90-day promotional messaging calendar.
Brand strategy is critical in creating uncontested market space and identifying market positioning. We work with the stakeholders to develop a strategy canvas identifying the unique values and offerings based on competitive opportunities for maximum market potential.
Strategy Canvas (create the foundation for marketing plan)
Brand elements incorporated (brand story, positioning statement, etc.)
Segment and vertical identification
Brand and website development (goal funnel, lead gen, sales system)
Message Matrix (audience x message) foundation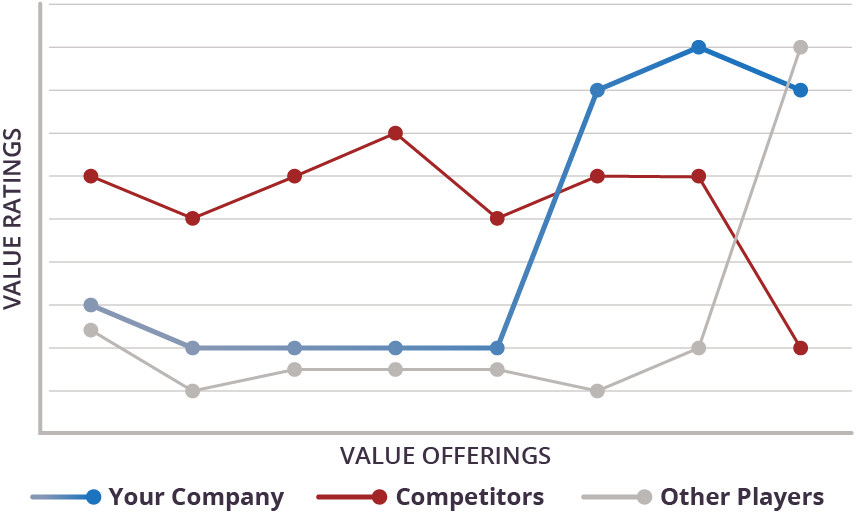 Your plan is developed to accomplish your objectives and goals.

Once the elements of the immediately implementable portions of Phase I are underway, and after the Strategy Canvas Team Meeting, we'll direct attention toward developing a strategic and promotional plan that will ensure your company's goals and objectives. With the input of your stakeholders, this plan will include all strategic aspects of the marketing and promotional efforts, along with strategies, tactics, and budgets, ensuring consensus and maximum impact.
Company Positioning & Market Alignment
We develop a strategic plan and help implement it for each company. Brand alignment is built on the foundation of our approach and brand strategy. It is essential to communicate your story, promise, belief, and trust.
Proper brand alignment within your marketplace
Engaging customer experience and retention
Marketing campaign using message matrix
Channel identification / optimization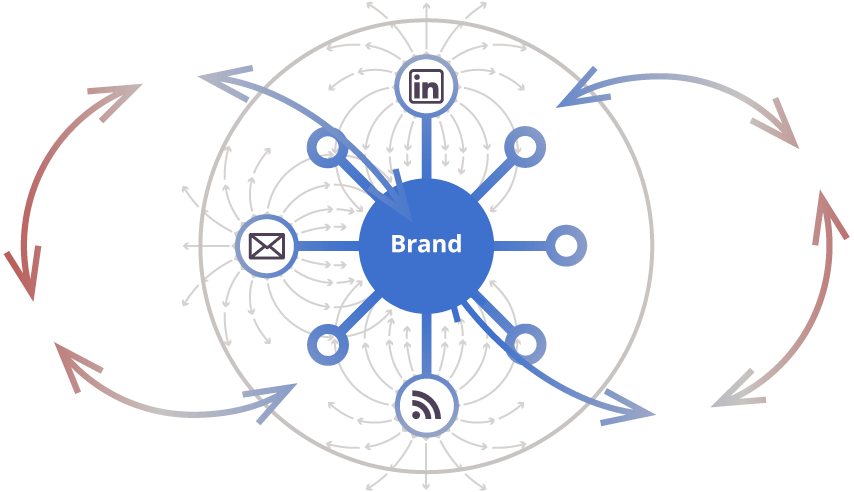 We provide ongoing management and plan implementation to ensure success.

Our fractional marketing team approach provides senior-level leadership and services for a fraction of the costs of hiring permanent staff. We provide marketing leadership to oversee your in-house marketing personnel and teams of sub-contractors to implement strategic marketing plans. We provide the expertise to create long-term growth, budget management, and in-house implementation of marketing programs over time.
Action Items and Timetables
During the duration of the agreement, we will provide hands-on work and assistance with implementing the plan, including content management and fine-tuning messaging to maximize audience engagement.
Responsibility and ownership
Date requirements and dependencies
Budget requirements
Timetable management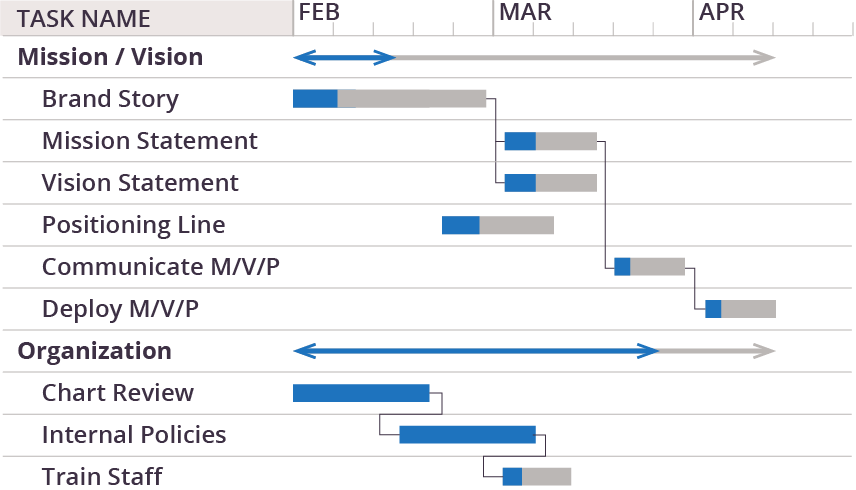 Real-time analytics feedback for your Key Performance Indicators keep the plan on track.

We create a dashboard that shows Key Performance Indicators (KPIs) in real-time for ongoing management. Here we can measure the performance of the campaign and areas where we can optimize. KPI performance is also measured against goal accomplishments.
Analytics & KPI Dashboard
Key performance dashboard
Ongoing campaign management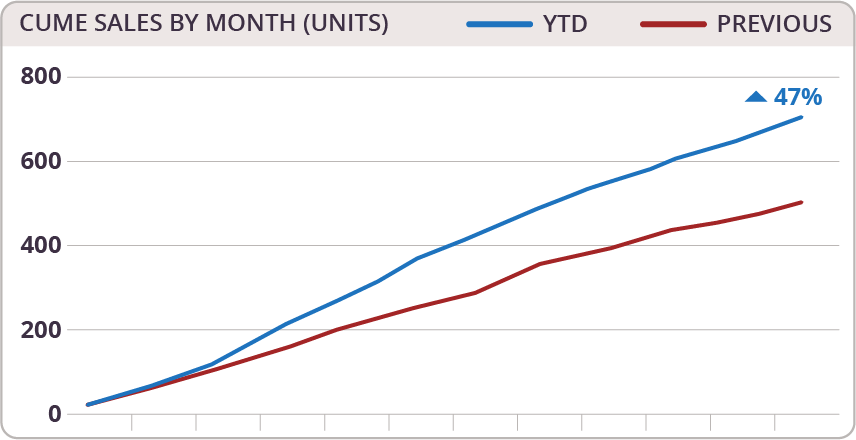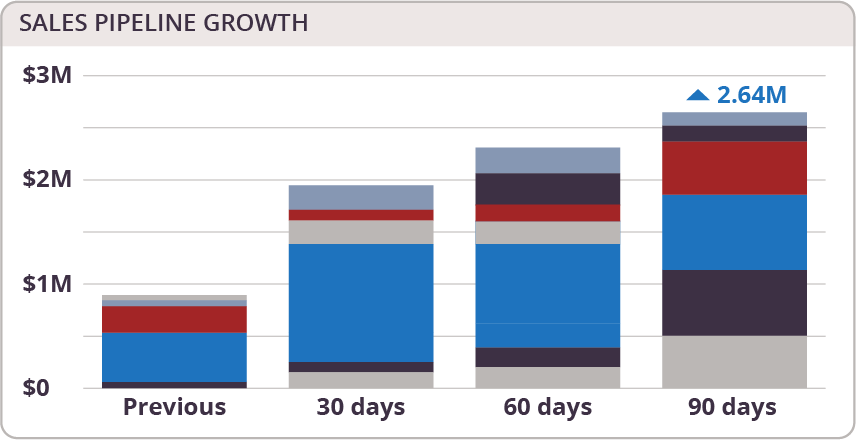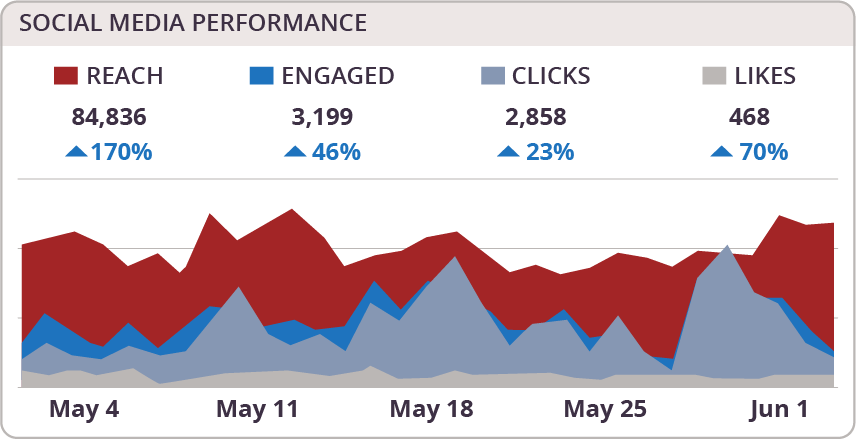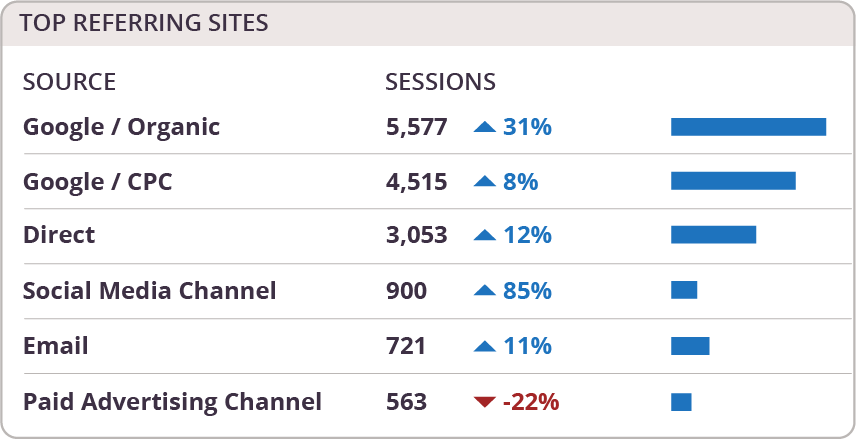 We create your company's brand guidelines to ensure your message stays consistent across all channels to ensure continuity and authenticity in your brand's communications.

Brand focus, imaging, and visual identity bring your strategy and matrix to life and provide the working guidelines for your plan's communication materials. We design and implement the brand guidelines applying it across all channels, including website, social media, marketing campaigns, sales materials, internal and external communications to ensure audience engagement, visual continuity, and brand authenticity.
Logo development and usage guidelines
Color palette
Type palette
Graphic elements
Imaging/Photography
Icon development