Our proven methodologies and strategies move companies and their teams into uncontested market space.
Whether you are launching a new product, navigating changes in the market, or moving into new markets, your business is in constant change. Navigating these changes can be difficult without the right staff or resources. We have guided numerous companies through transitions, progress, and growth with our fractional team approach. Based on input from the stakeholders, history, culture, message, values, and sales, we design a unique plan and strategy for your company and provide hands-on staff implementation. From market planning, promotional campaigns, and team building, our proven methodologies will move your company into uncontested market space.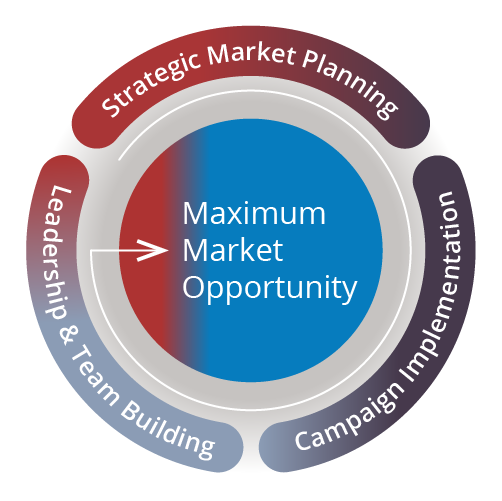 Based on our proven approach, we will develop and implement your own unique strategic market plan with our expert fractional marketing team.

From sales and distribution campaigns, to product packaging and social media strategies, our market plan will grow your brand's value.

We can build your team with our operations integrations, distribution, and sales strategies, as well as organizational optimization and budget forecasting.
Our fractional marketing staff services will grow the value of your business.
We begin by developing your brand to be the center of your company's messaging. From there, we can plan and implement campaigns around any or all aspects of your company, including distribution, operations, sales, promotions, and product. From product packaging and distribution, designing inside and key account sales, and training your team, our hands-on consulting services will increase your KPIs across the board.
Contact us about our fractional contract marketing services.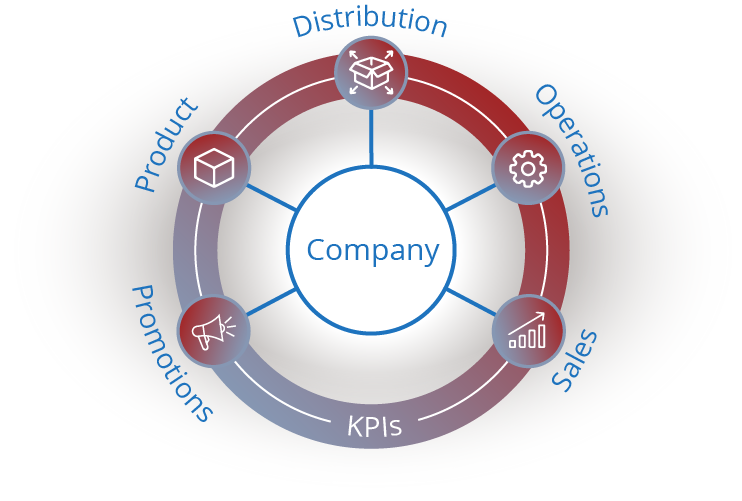 Our hands-on consulting services include:
Strategic Market Planning
Strategy Canvas Development
Vision and Branding
Product Introductions
Pricing Strategies
Packaging and Design
Sales & Distribution Campaigns
Operations & Logistics Campaigns
Product Packaging
Social Media Strategies
Advertising Promotions
Leadership & Team Building
Operations Integrations
Distribution Strategies
Sales Strategies
Organizational Optimization
Budgeting and Forecasting
Lock in your costs on a fixed monthly basis.
Our fractional contract approach means no hourly costs to worry about. You will never be surprised by an unexpected increase in billing. Our team partners with you and your company as if we were your employees without the long-term obligations, benefits, or taxes. You can be assured your campaign will be implemented, managed, and successful.
We've successfully designed and implemented unique plans and strategies for each of our clients. These comprehensive marketing plans, including creative graphic services, sales integration, and KPIs to assess performance, produce stellar results.
A wholesale and retail distribution company – manufacturing, 3pl, and creative services
+ Streamlined Backlog Process
+ Reduced Past Due Orders by 90%
+ Designed and Created CRM System
An apparel company with consumer and retail distribution
Sales Growth Over 4 Year Period
+ New Product Packaging & Distribution
+ Developed Dealer Network & Support
+ Design New Sales Campaign Approach
A high-end metal stamping company for computer, mobile phones, and controllers
Sales Increase over 32 Month Period
+ Product Line Development/Packaging
+ Orchestrated Turnaround
+ Designed Inside and Key Account Sales