Vision of Small Business Over the Next Decade – The Intuit Future of Small Business Series is an ongoing research study sponsored by Intuit and led by the Institute for the Future and Emergent Research. The research looks at the significant trends affecting small business and entrepreneurship over the next decade.
The series includes Small Business Innovation – 2009, exploring the significant trends and forces impacting small business innovation. Research briefs and reports look at small business innovation topics in-depth and include an outlook on the key innovation trends that will impact small business over the next decade. Inlcudes:
Research Brief: Defining Small Business Innovation

Phase Three Report

The New Entrepreneurial Economy – Fact Sheet
And much much more… Check it out…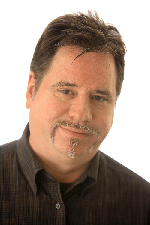 Elliott Cunningham is a marketing strategist and a Nashville businessman. He has also been working in the entertainment industry since 1997. Mr. Cunningham has a track record of conceptualizing, creating, developing, and marketing a variety of business concepts.