This band continues to define who they are and where they are going!
In working with Indie Artists and with Live Music Producer Tom Jackson, I am constantly reminded about the power of the show and why we need to create moments for the audience.
This is true whether you are an artist selling music or a company selling a product. If you have not read it, check out the Experience Economy by B. Joseph Pine II and James H. Gilmore listed in my recommended reads.
U2 opens its 360 world tour on a huge stage designed by Hoberman Partners. Here are the first pictures and video. Read more…Images of U2's Insane 360 World Tour Stage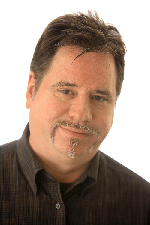 Elliott Cunningham is a marketing strategist and a Nashville businessman. He has also been working in the entertainment industry since 1997. Mr. Cunningham has a track record of conceptualizing, creating, developing, and marketing a variety of business concepts.