A friend of mine just Facebooked, "Thinking there has to be some way to unite indies rockers." To which I replied, "If the ants ever get together, the grasshoppers are in trouble!"
There's a dirty 4-letter word that every musician must heave to succeed: "WORK." And the work needs to be done, as my friend Tom Jackson says, by "majoring in the  majors, not majoring in the minors."
Right now I'm working with an artist, Steve Bell, who has an amazing fan base. He's toured consistently for the last twenty years, and recently began working in a new area, launching symphony tours and performing sell out concerts. He's never been signed to a record label.
It takes focus and determination. No one will do it for you. In my experience, those who might get that "lottery ticket" opportunity are ill-prepared for it when it comes along. Numerous times I would see bands get the chance to perform for a potential shot at success, and their sets, show, and songs weren't ready. Guitar players' pickups would feedback through the PA – even their gear wasn't ready!
It takes hard work; but at the end of the day, every overnight success is a story capped with 12 years or more in the making. Those who work on things that matter can have a successful career. For them, there is no downturn in the music industry.
So stop whining, and start working! Here's a great article to help you out: The Top 5 Reasons You Will Fail in Music – read more…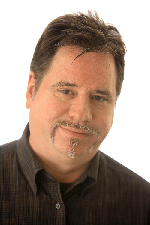 Elliott Cunningham is a marketing strategist and a Nashville businessman. He has also been working in the entertainment industry since 1997. Mr. Cunningham has a track record of conceptualizing, creating, developing, and marketing a variety of business concepts.